Policy Template and Guidance Note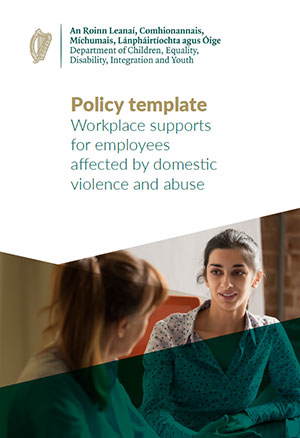 Policy Template: Workplace Supports for Employees Affected by Domestic Violence
This policy template is suitable for adaptation by employers of any size, industry, or work setting. It incorporates statutory domestic violence leave alongside recommendations for other useful supports in responding to domestic abuse in the workplace.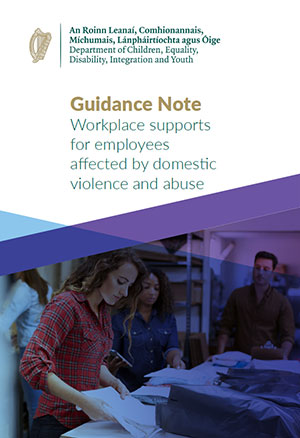 Guidance Note: Workplace Supports for Employees Affected by Domestic Violence
The Guidance Note complements the policy template on workplace supports for employees affected by domestic violence. It provides the background, essential information, and additional considerations on each section of the policy template to guide employers in their implementation of domestic violence leave and the development of a supporting policy.